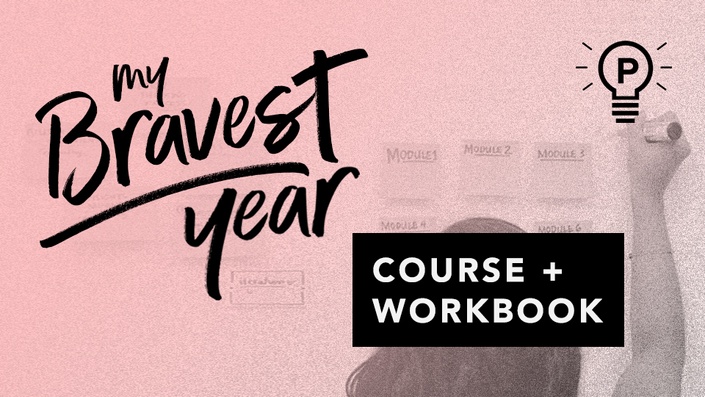 My Bravest Year Ever Workshop (Braver Goals: Level 1)
A Purposeful Guide To Creating A 1-Year Life Plan (that pushes you out of your comfort zone & into a life of courage and fulfillment)
What's included:

A full guided course on How To Plan & Organize Your Year
goal-setting templates
reflection guides
journaling prompts
goal calendar
Inspirational stories
and progress trackers (monthly and quarterly) for the entire year
You will also receive monthly email reminders for the entire 2019 to nudge you to answer the monthly progress trackers included in the workbook. It's a great way to get accountability and regular reminders through your inbox!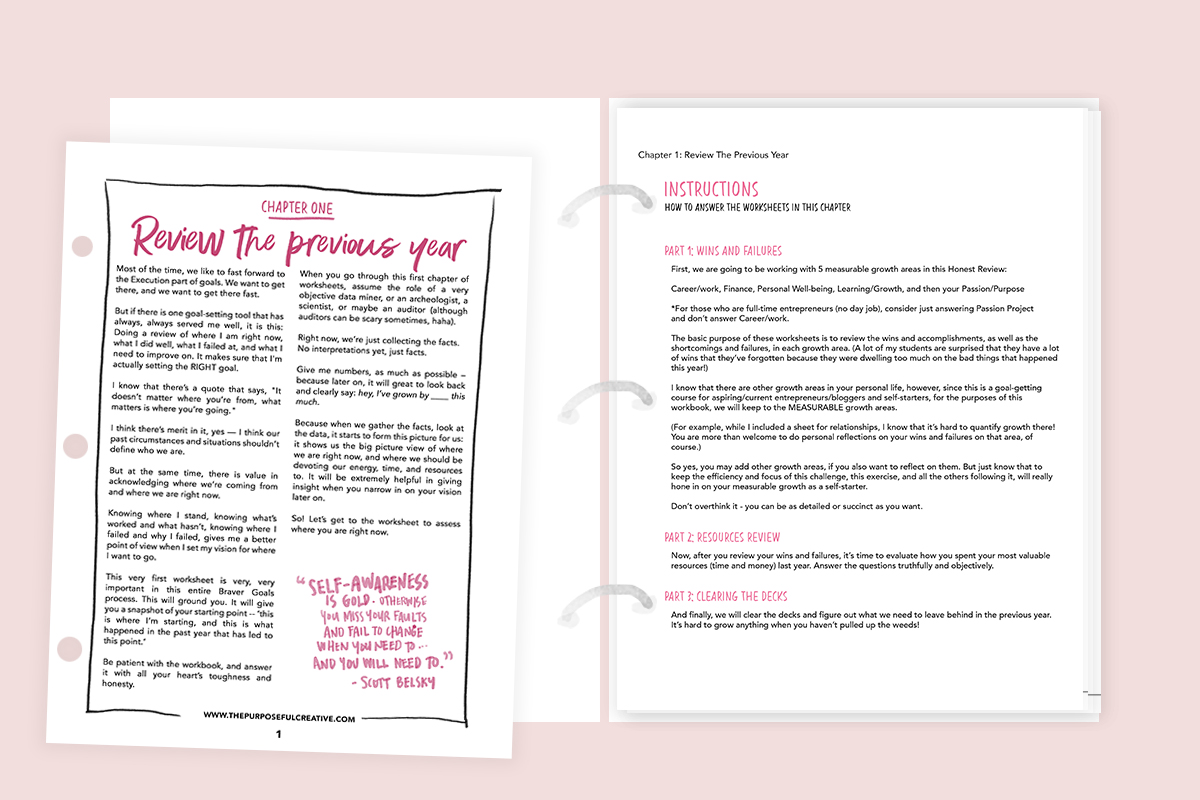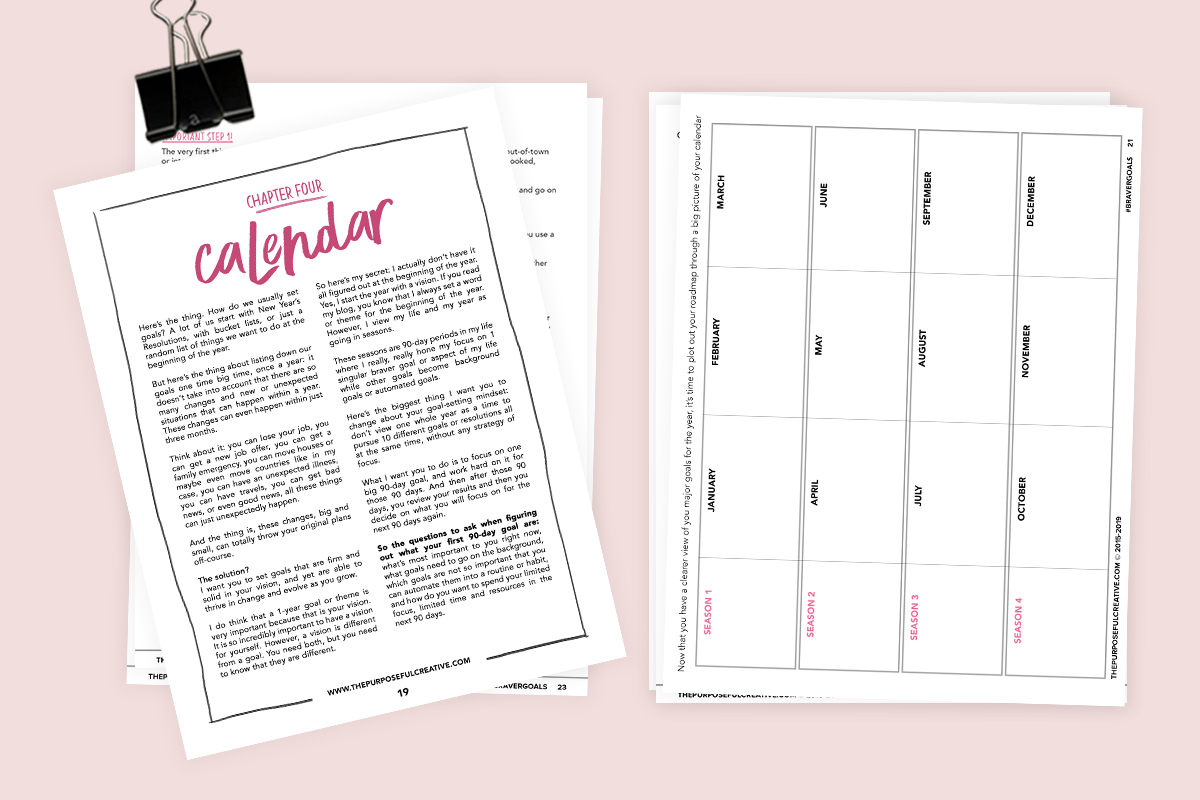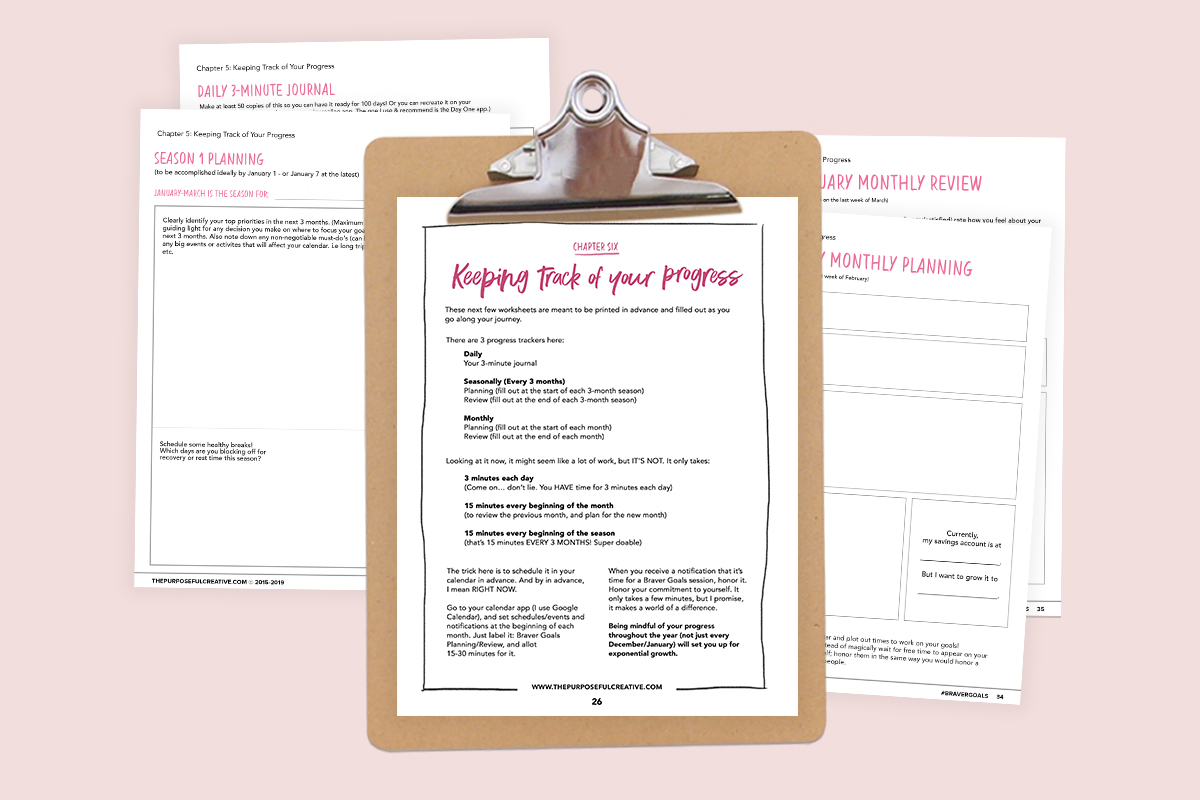 This course is not yet open for enrollment.